18 Oct 2020
Dubai Sports Council announces new sporting events in Hatta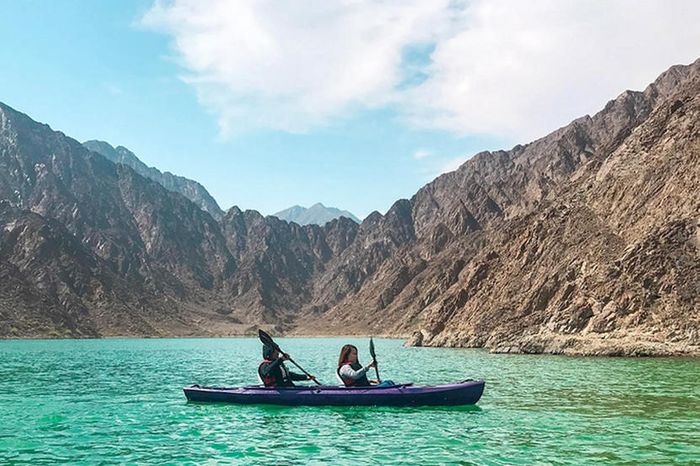 If you're a fan all of things sports and adventure, you need to put Hatta on your radar because a range of sporting events is coming to the stunning mountainous area.

With the weather cooling, Dubai's Hatta is a haven for outdoor adventures and activities and to kick start the schedule of new sporting events is the "Women's Adventure Hatta".

Organised by Dubai Sports Council (DSC) and in partnership with Hatta Adventures, Al Hajarain Restaurant and Hatta Kayak, "Women's Adventure Hatta" starts at 7am with a hike through the mountains followed by kayaking before ending with a lavish lunch. It's happening this weekend (Friday October 23) and is open to women between the ages of 16 and 60.

On Friday October 30 a stand-up paddle boarding competition will be taking place on the picturesque Hatta Lake. Open to both men and women aged between 16 and 60, the event is being organised by Dubai International Marine Club and Hatta Adventures.
Next up on the schedule is a yoga and rowing expedition on Friday November 20, followed by a "Garmin Quest Race" on Friday December 18 which involves kayaking, running and mountain biking.
You can also take part in an Arabian Epic mountain bike race on Friday January 1, 2021 – what a way to start the New Year, right?
DSC has also developed a plan for the development of sports facilities in Hatta, with focus on taking advantage of the geographical diversity of the region and turning it into a leading destination for many different kinds of sporting events and sports leisure activity, as well as eco-friendly sports tourism.