03 Aug 2020
Laughter Factory announces August line-up for Dubai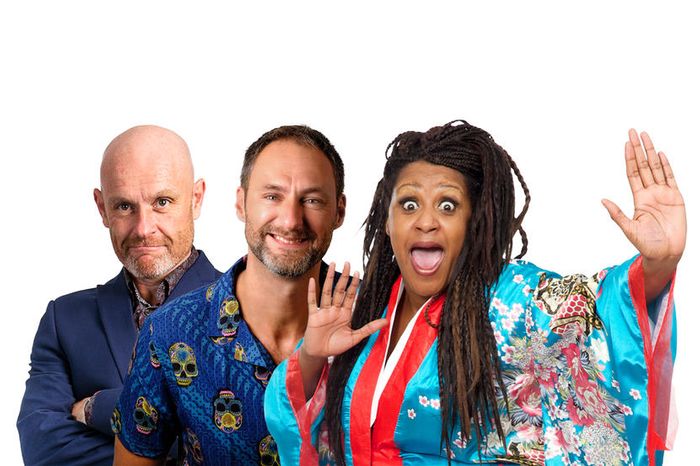 ot on the heels of sell-out series of comedy gigs in July, The Laughter Factory has announced its August line-up for Dubai, bringing three more international comedians to the city.
Kicking off with a gig at Mövenpick Jumeirah Beach on Thursday August 6, followed by a second at the same venue on Friday August 7, The Laughter Factory gigs will pop up at Zabeel House by Jumeirah – The Greens on Wednesday August 12 and Grand Millennium Barsha Heights on Thursday August 13 and Friday August 14.
First on the line-up is Scottish comedian Leo Kearse, who toured more than 20 countries in 2019 and has written for shows including Mock The Week and Breaking The News. Kearse's delivery is described as raw, bold and American-inspired.
Canadian comedian Dana Alexander, meanwhile, began her standup career at the age of 18 and has earned rave reviews at The Edinburgh Fringe Fest, in addition to touring more than 40 countries with her solo show. Heralded as one of Canada's hottest emerging young comedians, expect a "smart, irreverent and revolutionary" performance.
Finally, Brit Eddy Brimson completes the line-up, renowned for sets covering everything from the dangers of stereotyping to the psychology of parenting.
Fancy a laugh? Book your tickets quick – if July's sell-out is anything to go by, you'll need to act fast to secure your spot at one this August.
Tickets Dhs160. Shows start 8.30pm. Thu Aug 6 and Fri Aug 7, Mövenpick Jumeirah Beach; Wed Aug 12, Zabeel House by Jumeirah – The Greens; Thu Aug 13 and Fri Aug 14, Grand Millennium Barsha Heights. Click here to buy tickets now.